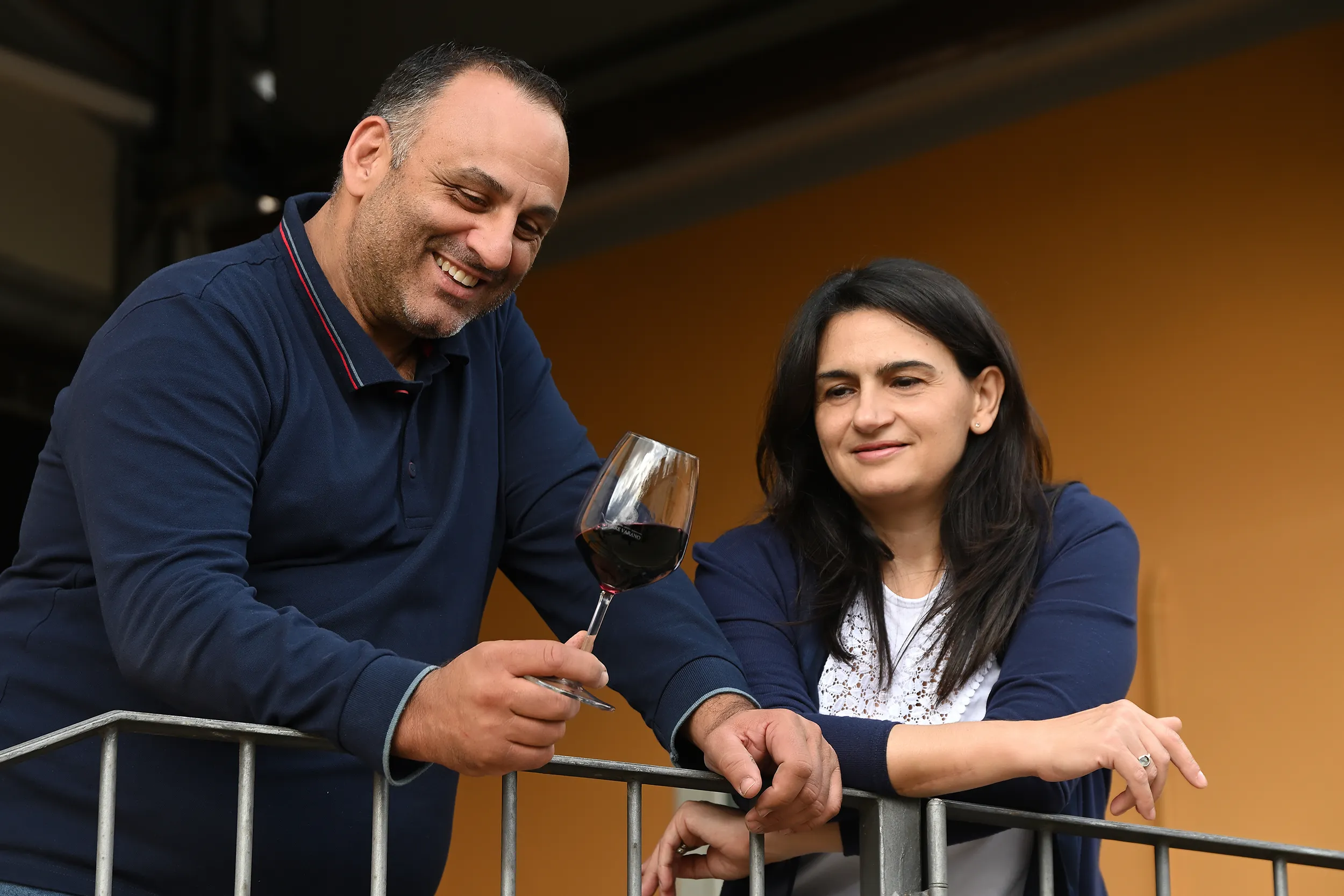 A family of farmers with a passion for vineyards and wines, a lot of sacrifices, the ideal synergy between cellar art and man and the proper balance between innovation and tradition allowed to fulfil the dream of being able to faithfully represent the great wine-producing tradition of Taburno. The human factor added by D'Occhio family is fully exploited to increase territory value and cultivars. The farm covers a total surface area of 14 hectares, between the municipalities of Torrecuso and Ponte, of which 12 include vineyards facing South/East, at an altitude of 350 mt above sea level, all included in DOCG Taburno and DOP Sannio area.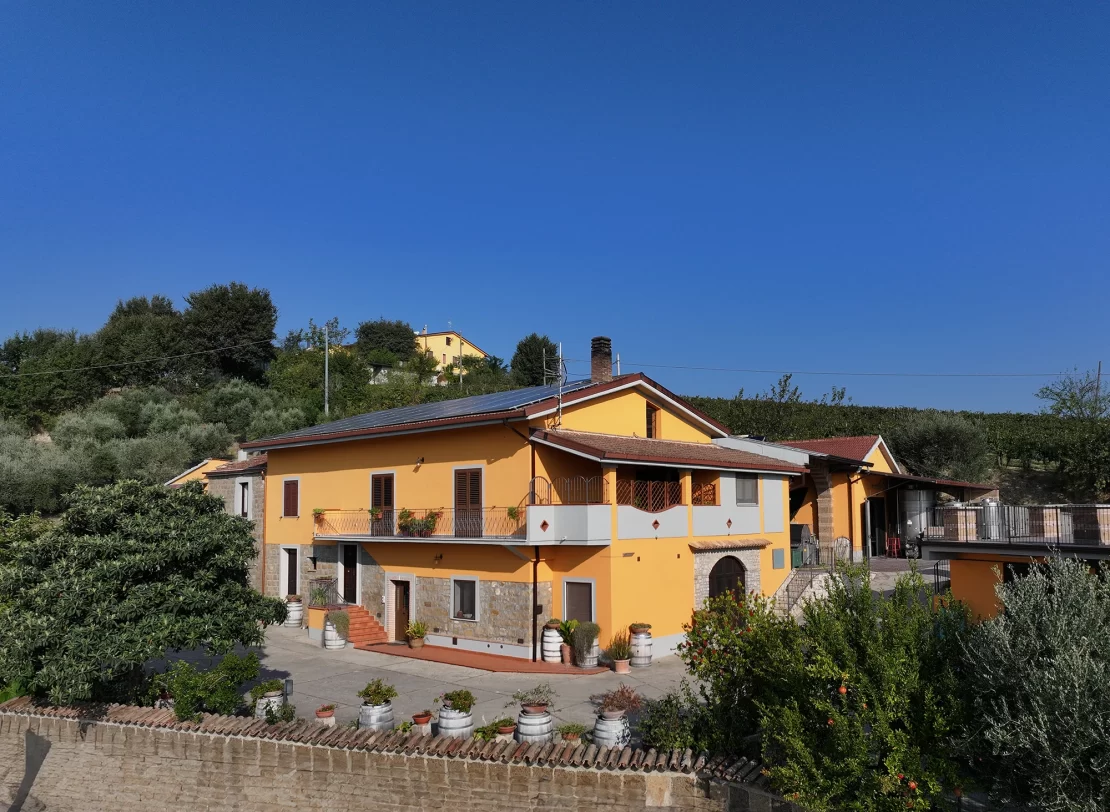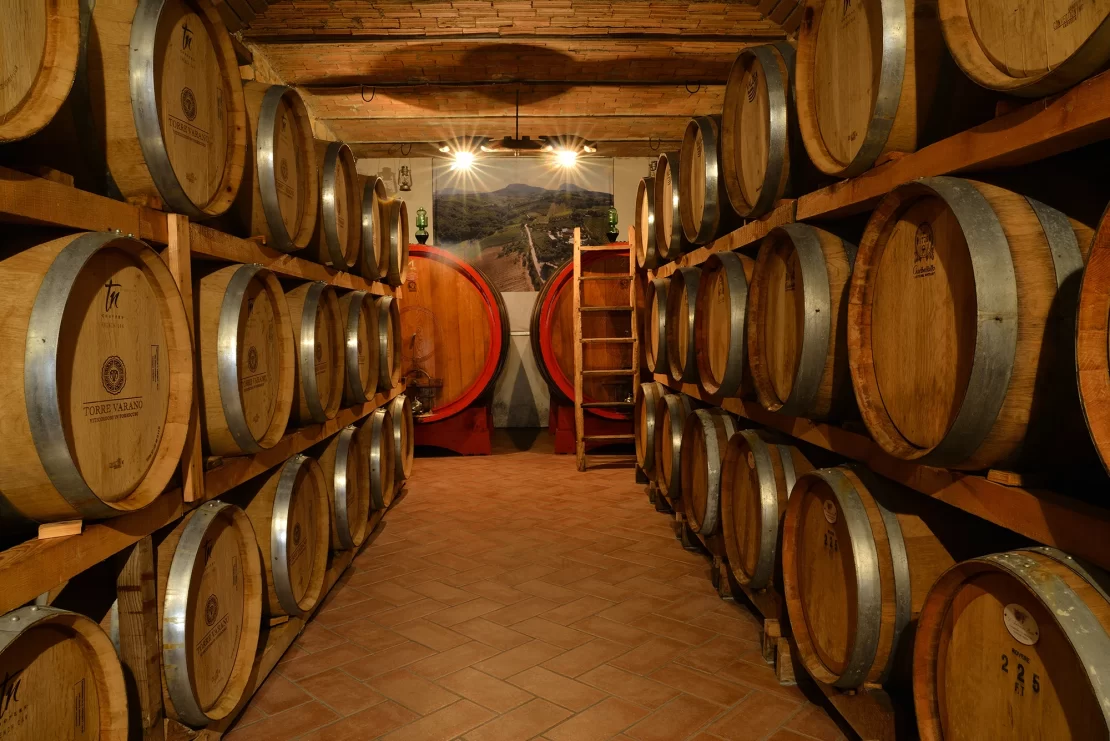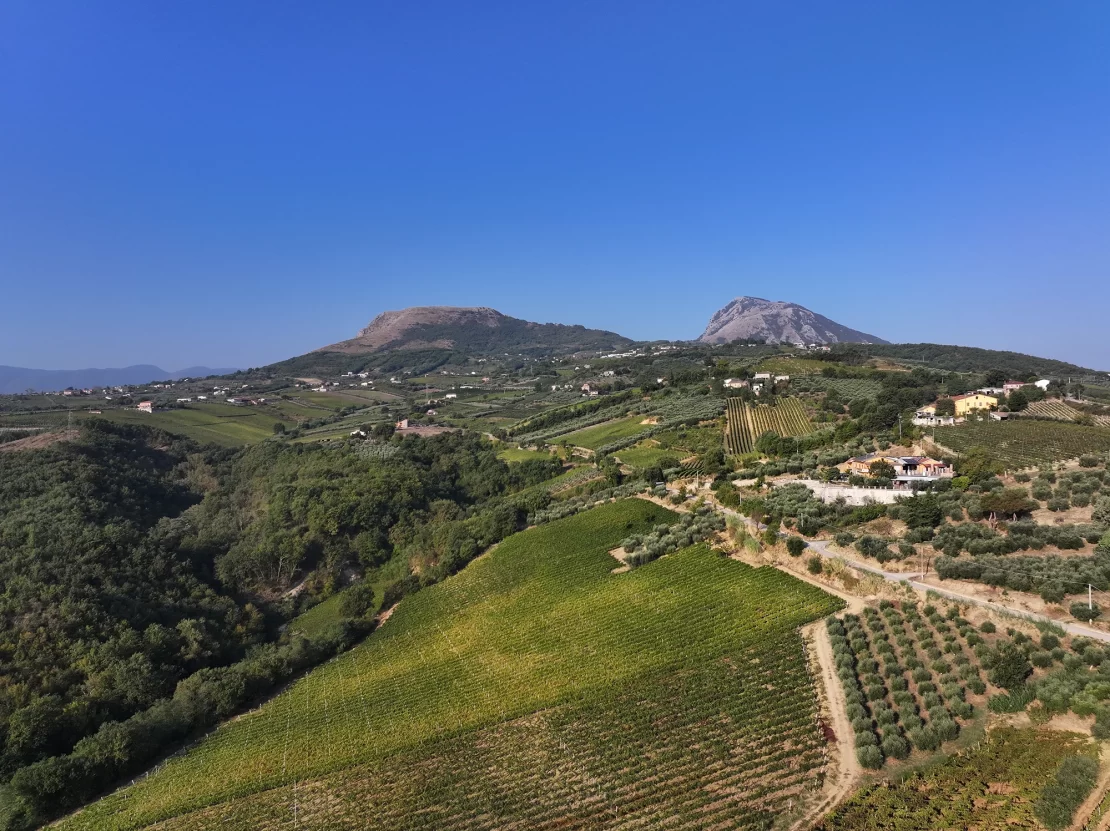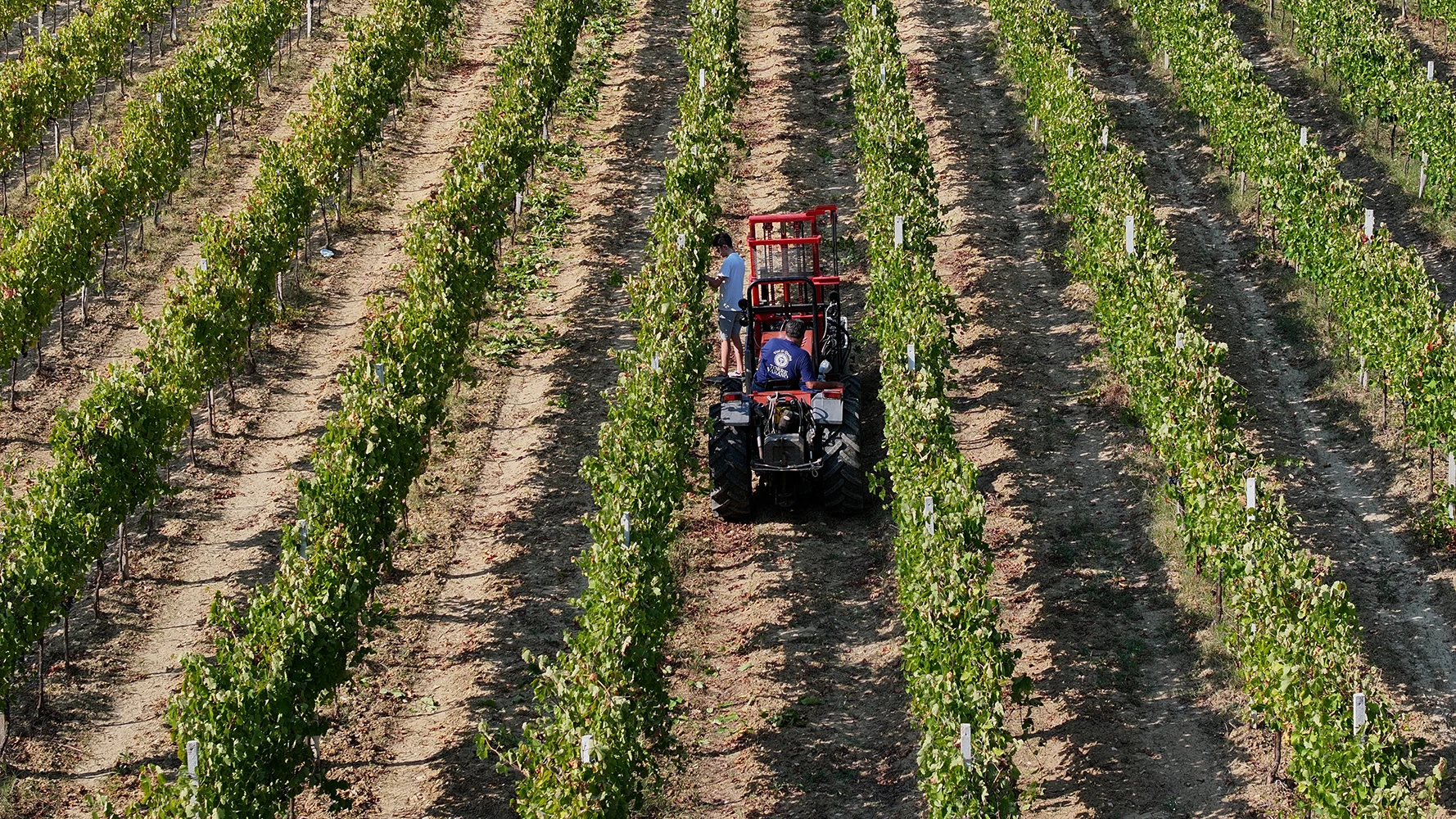 The company covers an area of 18 hectares, spanning the municipalities of Torrecuso and Ponte, with 12 hectares dedicated to vineyards facing South/East at an altitude of 350 meters above sea level. All vineyards fall within the DOCG Taburno and DOP Sannio areas. Here, the naturalness of the production process, rather than being a constraint to be followed, is the means by which we enhance the recognizability of our wines. We are aware that the quality of the wine originates in the vineyard, where meticulous care and attention are directed using integrated pest management methods. This approach aims to find the best solutions while fully respecting environmental balance.
18 hectares of vineyards shaded by
Mount Taburno.